Company Profile
Contact Us
Xi'an Kaygot Machinery Equipment Co., Ltd.
Phone:+86-029-87550122
Fax:+86-029-89373181
Email:info@kaygotmachinery.com
Address:No. 80 Weiyang Road, Xi'an, China
Postal Code:710016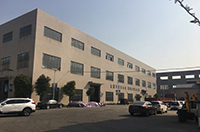 Xi'an Kaygot Machinery Equipment Co., Ltd. is located in Xi'an, one of China's four ancient capitals. It is a "world historic city" determined by UNESCO in 1981. Xi'an has more than 5,000 years of civilization history, one of the important birthplaces of Chinese civilization and the Chinese nation. The starting point of the Silk Road. With the construction of the "The Belt and Road" initiative, Xi'an has all the makings of the largest international inland transit hub port on the Silk Road Economic Belt, to make trade and freight logistics more efficient and convenient.
Xi'an Kaygot Machinery Equipment Co., Ltd., always provide quality quotation, stable supply, timely delivery and high quality services, to help national and international customers. Meanwhile, Kaygot values its employees, our aim is to create a good work environment, more importantly, provide them with a self-fulfillment stage, allow our employees to have a comfortable working environment, concentrate on solving problems for customers, and provide professional technical support and services.
Our Mission:
Keep on following up the markets and customers demand, providing quality products at the most competitive price, giving customers exceed expectations solution. KAYGOT sincerely hope to cooperate with more customers to build nice and brilliant future.